Why Kisumu Women Don't Visit Toilets at Night
The Lakeside town of Kisumu is quickly hurtling into lawlessness if the latest crime reports are anything to go by.
According to Dailyactive sources , Residents have lodged complaints after it was discovered that incidents of rape and crime spiked in the last two months alone.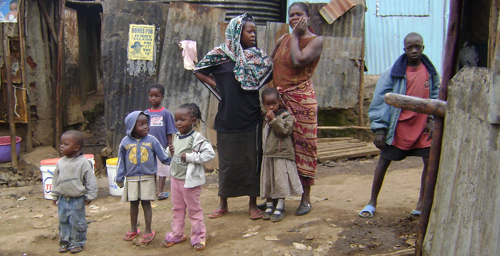 The County became the talk of town when former Nairobi women representative Ms Rachael Shebesh led an initiative to push out serial rapists in the sprawling Nyalenda slums.
Speaking during the Madaraka Day celebrations, Kisumu County Police Commander Ms Pauline Dola noted that an unlikely criminal trend was creeping in the city.
Also irked by the steady rape cases in the town was Maendelo ya Wanawake Chair Ms Carren Oloo, who revealed that women in the area had become scared of visiting toilets at night due to security reasons.
"Nyalenda residents are no longer comfortable to allow their daughters to visit toilets at night. We are living in fear," Ms Oloo revealed.
"The crimes targeting women and children in Nyalenda must stop," she added.
Members of the Maendelo ya Wanawake organization also chided residents saying some of them were covering up for their relatives behind the rape and sexual assaults.
In response, The County Police boss Ms Dola said they had arrested more than 20 people in connection to the crimes, among them some five hardcore criminals.
"We have in custody five hardcore criminals who have been on the run for a long time, they will be charged in court next week," said Ms Dola.
The police boss also assured residents that police in the area had intensified patrols in the area and that residents should assist the cops in nabbing these criminals.
The criminals are said to hide in public toilets where they especially target women and girls during the night.
These sexual assaulters are also said to have invaded the sprawling slums of Nyalenda, Kondele and Manyatta where rape cases have been reported.