REVEALED:Uhuru recalls how he Spared Raila's Swearing-In Ceremony
President Uhuru Kenyatta recalled how he held his cool on the day NASA leaders organized a swearing-in exercise for the coalition leader Raila Odinga on January 30, 2018, at Uhuru Park.
During his meeting with Mt Kenya leaders at Sagana State Lodge in Nyeri County, on November 15, the head of state revealed the orders he gave that prevented any more chaos than had been witnessed.
Related Articles:
"In January 2018, this country was splitting into two. I started seeing how things were worsening, others swearing themselves in. I personally ordered the police not to beat up anyone unless there are incidences of property destruction," remarked the president.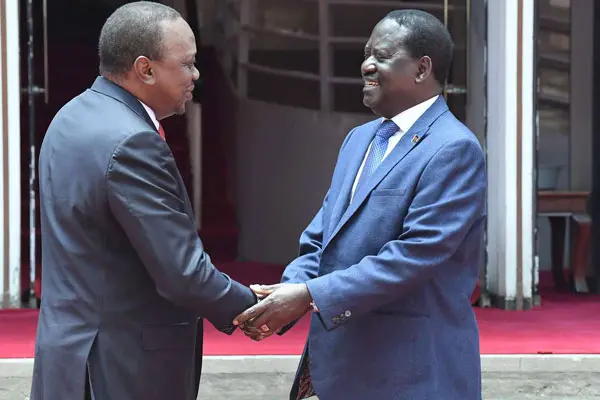 "This country was in a bad state. I allowed the swearing-in to happen and the opposition leader held the Bible to be sworn in," added Uhuru.
The president further explained how the tension made him extend an olive branch to the opposition leader with the aim of bringing peace to the country
"I thought of what worked when Kenya was burning in the 2008 post-election violence period. I decided to sit down with Raila Odinga and seek a permanent solution for the sake of this country," remarked the president.
"We talked things out and this has helped a lot. The peace that has followed the handshake has enabled democracy to prevail and for the first time ever, even the Jubilee Party was able to campaign peacefully in Kibra Constituency," added President Kenyatta.
The handshake happened on March 9, 2018, in an unexpected move that quelled the political animosity that had risen to unexpected levels between supporters of the two main parties.
However, the handshake has lately turned into a tool of political reference, leading to perceived cracks within the ruling party.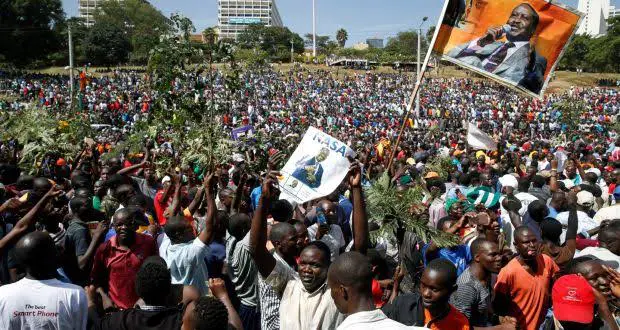 (Visited 24 times, 1 visits today)