A viral photo was shared on social media showing a woman in a revealing yellow dress
In the photo, the woman is seen walking on the pulpit with another man while wearing a yellow dress that has a long cut which exposes her thighs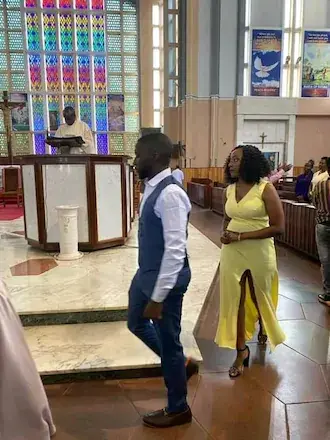 Although it is not clear when and where the photo was taken, it was most likely taken during a church service as can be evidenced by the presence of a priest on the altar whose focus is on the Bible.
The photo has since gained much attention on social media with Kenyans expressing different reactions towards the women.
Nairobi Woman Rep Esther Passaris came to the defence of woman, saying people in church should focus on the message delivered other than people's dressing code.
One Twitter user who observed the attire was not appropriate asked the Nairobi woman rep to share her views over the matter and she responded saying "focus on the priest you of wicked mind."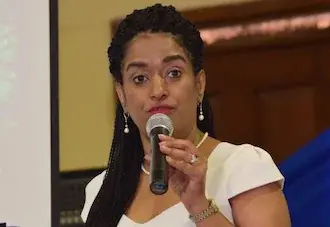 However, her comment did not go well with another user who in turn hit out at the county leader for misleading women.
"The church must be respected madam woman rep, there are dresses ment for the church and some for your red or white diner party. aibu kwa wanadada kama hawa wenye wanavaa too revealing dresses to church (shame to women wearing revealing dresses in church)," said one Enoch Oyoo.
In a savage response, Passaris who in several occasions has caused a debate over her revealing dresses told off Oyoo saying he should instead consider running his own church and introduce his dress code.
"When you own your own church you can dictate the dress code. While you condemn and criticise, who knows, like King David, she might have been a woman after God's own heart? Before westerners brought us clothes, we worshiped in our nudity. Do you think it was displeasing to God?" said Passaris.
-CREDIT :Tuko
(Visited 1,395 times, 1 visits today)