Prophet Dr Owuor has taken another step which is reportedly going to save the nation.
He has announced through a statement that God has ordered him to go into a seclusion and intercede for the country. This will include Serious prayers and a series of fasting for the country. He is going to pray for the President and all the leaders of the country as far as the pandemic is concerned.
This is because the situation has not been promising in the country in the recent days. The country has been registering high number of cases on a daily basis sending fear and panic among the netizens.
In his statement, he also sends another Prophecy that has left his followers in panic. According to him, this should also bring the whole nation to their knees and repent since as everyone can see, things are no longer well.
He send this statement to the Senior Archbishop, Bishops, Deputy Archbishops, Pastors and the whole church at large that the Lord has had with him a very serious conversation on what's going to happen on earth.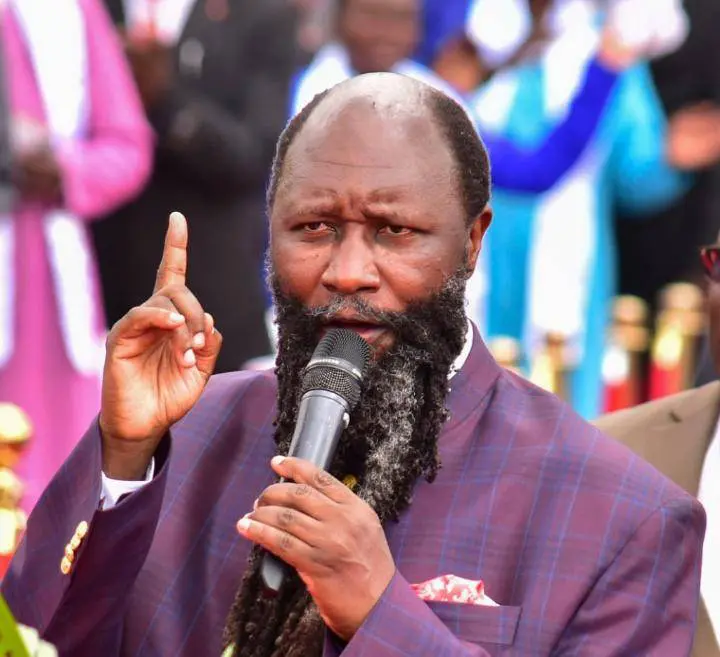 This therefore calls for total repentance among his followers and the entire nation. It will also affect his evening services which will come to a stop for some time as he goes into seclusion to intervene for the nation. The following is part of the statement;
"Please kindly note that the Lord God Jehovah has spoken with me in a serious dream and by His voice, and He has ordered me to go into immediate Fasting & Seclusion to pray for this nation of Kenya, including President Uhuru Kenyatta, and all the Leaders of this beloved nation. This fast is for me alone. This implies that I cannot meet anyone from now on, until the Lord GOD Jehovah Yahweh instructs in a dream." Said the statement.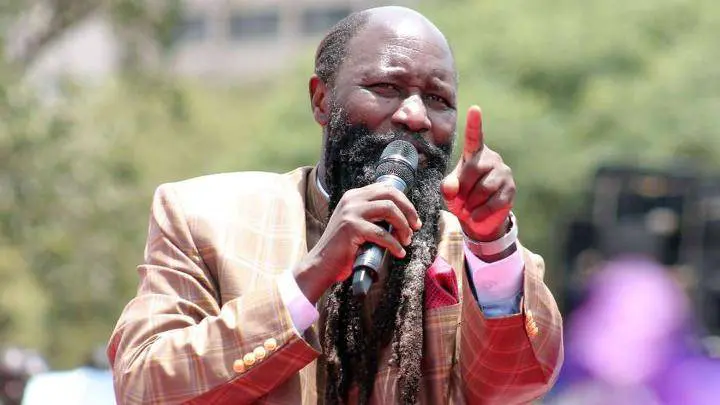 "The regular church services will however continue as scheduled even as the Lord puts me into a strict separation. This means that the Lord Jehovah has foreseen danger coming to the nation of Kenya, therefore placing his servants into a serious seclusion in prayer for the land. This is a very important step that will secure Kenya, especially in the face of the coronavirus threat." the statement concluded.
Kenya has currently confirmed 17, 975 cases in the since early March 2020. So far only 7, 833 has recovered with 285 fatalities registered.
Kenya had suggested a drug which is expected to be put on test in the coming days. The drug is known as remdesivir which costs Sh 253, 000 per treatment. This is as per the Standard Newspaper. Dr Loice who is the head of infectious diseases at the Kenyatta National Hospital (KNH) said the World Health Organization (WHO) sponsored the study on remdesivir but will not be testing chloroquine or the HIV drugs Lopinavir and ritonavir as had been proposed earlier.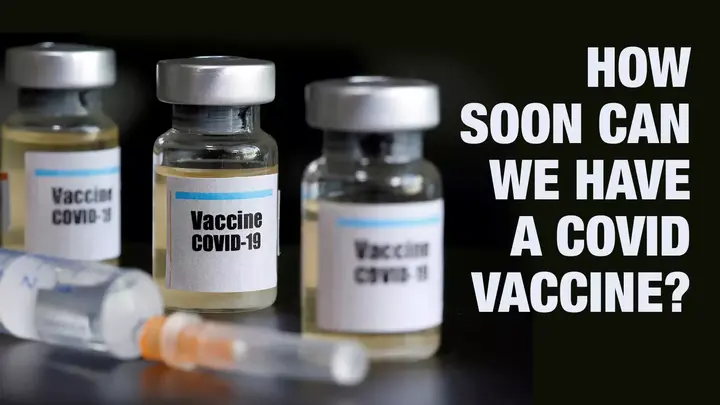 However, combined efforts between science and religious leaders will finally bring the pandemic to an end.
2nd Chronicles chapter 7 verses 13 and 14, "When I shut up the heavens so that there is no rain, or command locusts to devour the land or send a plague among my people, if my people, who are called by my name, will humble themselves and pray and seek my face and turn from their wicked ways, then I will hear from heaven, and I will forgive their sin and will heal their land."
Read the Original Article on Repentance Channel