There was embarrassing drama in the house of God after a rather unusual event happened at the Pentecostal Assemblies of GOD(Kenya) PAG(K) church.
The sad scenario led to an online lamentation by followers and worshipers of one of the biggest churches in Kenya who were shocked by the demeaning nature they put the bishop through.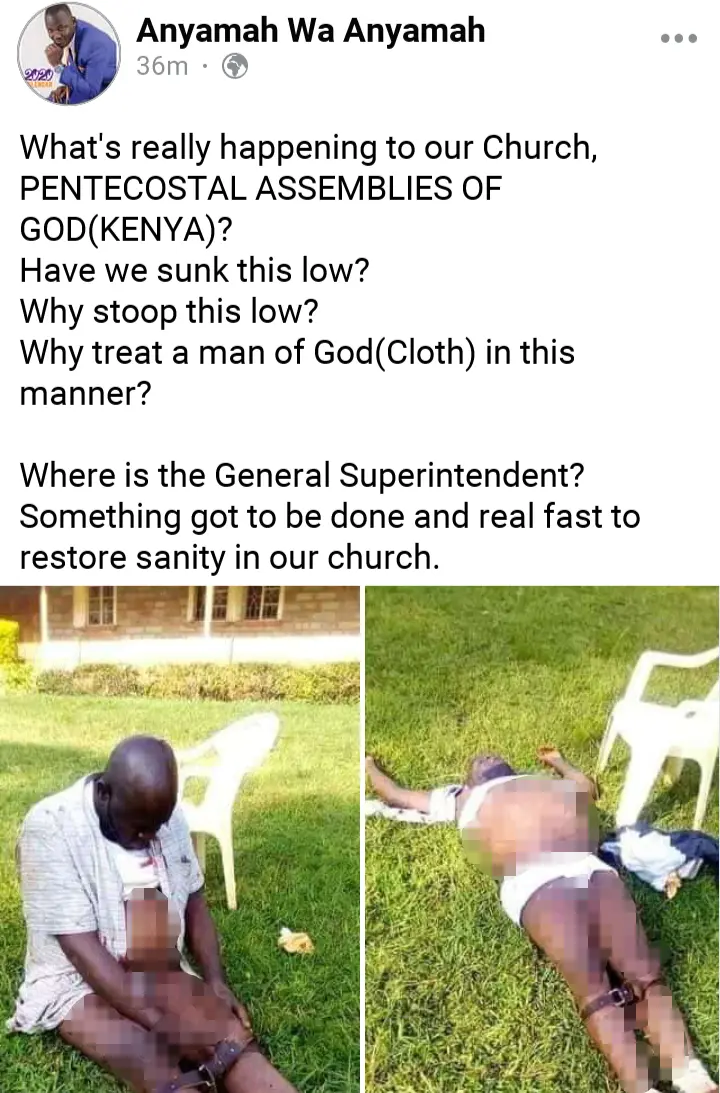 An online user and member of the church, Anyamah Wa Anyamah posted on his Facebook page lamenting about the direction the church leadership is taking accompanied by a photo of a bishop prostrated on the ground after being beaten by the members who are believed to be against the leadership of the said bishop.
Many of the church members expressed their disappointment and shock at the treatment of the man of God and wondered what pushed it's church leadership to act in such a manner.
Kenyan churches have been on the news on various occasions settling their differences by fighting it out over church leadership and money.
-Courtesy