Dr Roselyn Akombe was one of the senior most officials at the Independent Electoral and Boundaries Commission (IEBC) who organized and planned the most contested 2017 general election.
Akombe would flee the country shortly after the election and has promised to reveal sensitive details about the contested elections that made the incumbent, Uhuru Kenyatta, president for a second time at the expense of opposition stalwart Raila Odinga.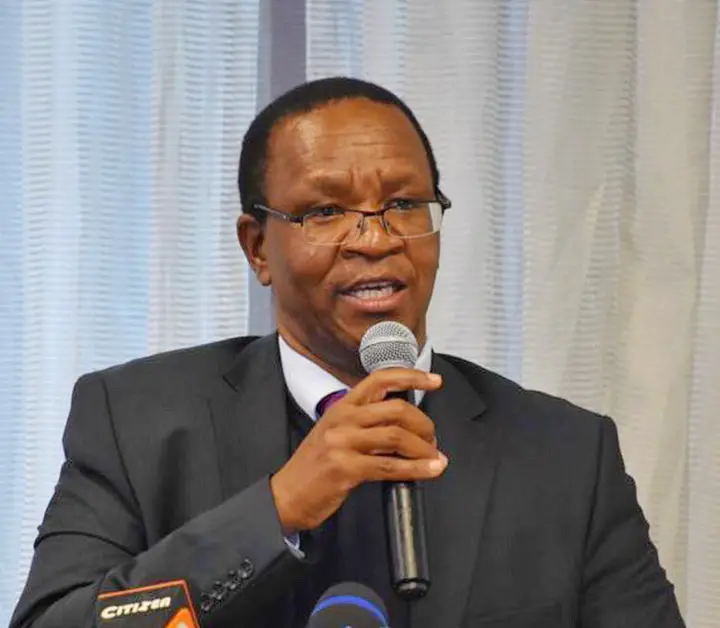 Dr Akombe has now gone for the jugular revealing key details about what happened in 2017.
In a tweet posted on the morning of Thursday 17th September 2020, the former IEBC commissioner has blasted the government for placing Dr Karanja Kibicho as the man in charge of the Huduma Number.
A reminder that the man who allegedly tampered with the 2017 register of voters, manipulated the KIEMS and irregularly used the Chairman's password to access the FTP Server & make changes to the F34Bs is at the helm of Huduma Kenya #hudumanumber https://t.co/49preWz3iv https://t.co/kSkL2tDyD4

— Dr. Roselyn Akombe (@DrRoselynAkombe) September 17, 2020
Dr Akombe now says that Kibicho is alleged to be the man who tampered with the 2017 voter's register.
Dr Akombe goes on to say that it is alleged that Dr Karanja Kibicho manipulated the KIEMS kits and even used the Chairman's password to make irregular changes to the server and Forms 34B.
TRENDING VIDEO: Together Even In Marriage; Twin Brothers Marry One Wife
(Visited 88 times, 1 visits today)