Gaddafi is one of the greatest leaders who ruled in one of the African nation.
He was a soldier who according international media ruled with a lot of dictatorship. He was the President of Libya who ruled for about 42 years before he was brutally killed in cold blood.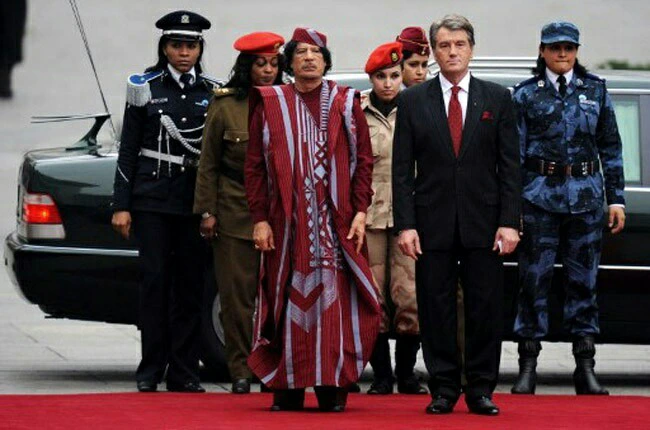 Why his legacy will never been forgotten is because he wanted to unite Africa to be one powerful nation. But when the superpower nation realised his aim then killed him. He was very unique in the choice of bodyguards.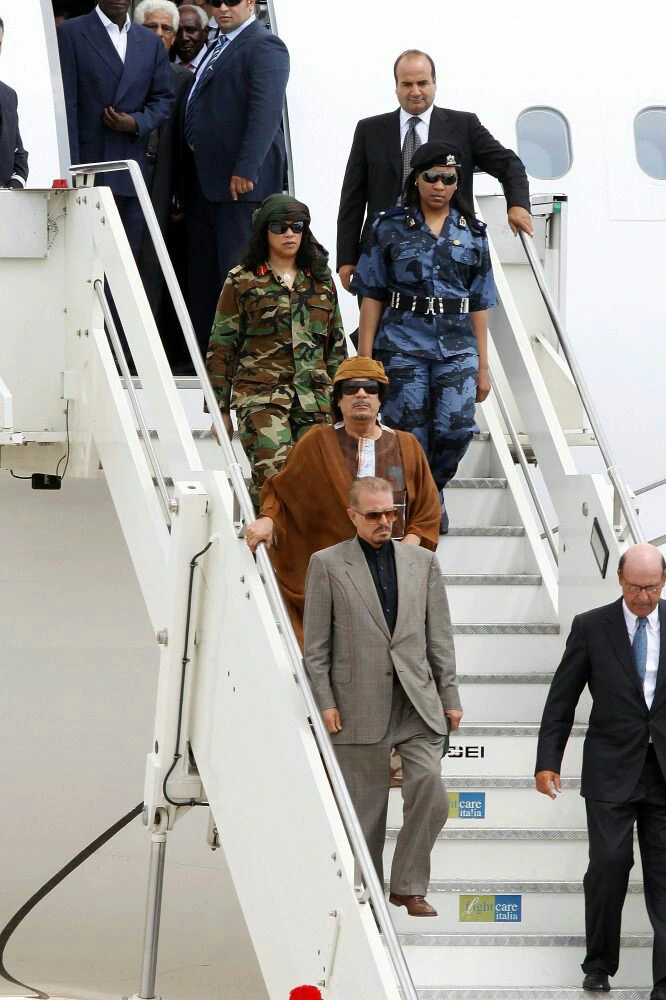 He always preferred women soldiers since they were ever loyal to him and obeyed his orders properly.
The ladies who were to be his protection hard to be tall and very trained and ready to risk their lives to save him. This is a very tactical defense he offered himself.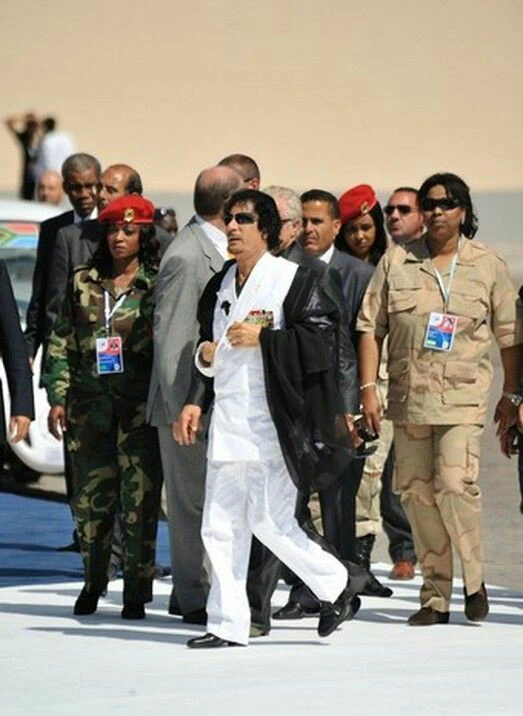 The ladies who had this power of protecting him had some rules to follow. The bodyguard had to be a virgin and that was an oath to take for lifetime. Their dressing codes changed ever time and the styles to avoid been recognized.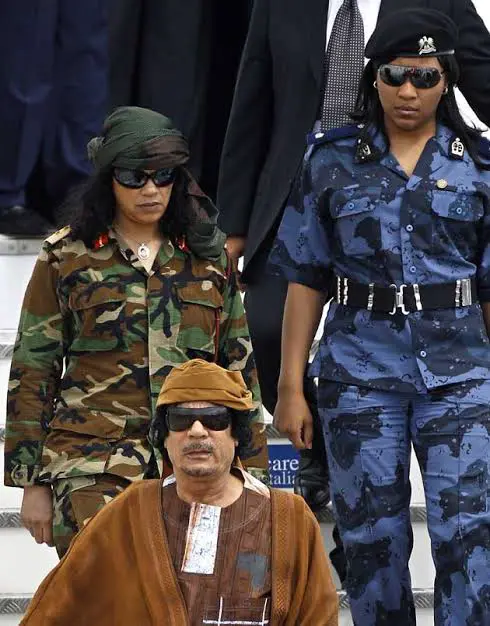 In the times of leadership one of the lady bodyguard took a bullet when they had been attacked in 1988. Others were injured in the line of duty.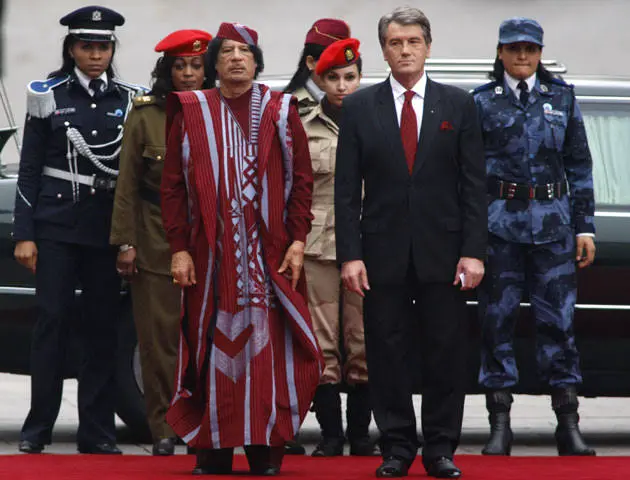 The great leader would have been the best by now since he was a dictator who wanted the best for Africa.
Here are some images in the line of duty.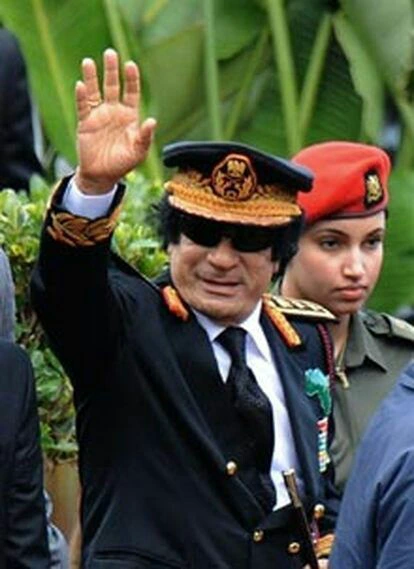 Content created and supplied by: Pete@rQZ (Opera News )
TRENDING VIDEO: Together Even In Marriage; Twin Brothers Marry One Wife
(Visited 157 times, 1 visits today)